Arif Anwar, PhD
Board Member
Dr. Arif Anwar, co-founder and former Sengenics CEO, has a prodigious track record spanning more than 20 years of success in commercializing cutting-edge life science technologies. He has held progressively senior positions in genomics, bioinformatics, and proteomics companies in the U.S., the UK and Singapore. His previous roles have included Co-Founder and Commercial Director of PhenoCure UK Ltd., Regional Director at DoubleTwist Inc. and Regional Manager at Clontech. He earned a PhD in biochemistry and a BSc in genetics from University College London.
Jonathan Blackburn, PhD
Chief Scientific Officer
As CSO, Professor Jonathan Blackburn leads the company's R&D and product development strategy. He is the inventor of Sengenics' KREX® technology which he developed while he was a member of the faculty of chemistry at the University of Cambridge. He holds dozens of technology patents and has co-authored more than 100 peer reviewed publications. He serves on several prestigious international committees, including the Foundation of National Institutes of Health's (FNIH) Steering Committees for Cancer, Neuroscience and Inflammation and Immunity; and the Industrial Advisory Board of the Human Proteome Organisation (HUPO). He is also on the editorial advisory boards of Journal of Proteome Research and Expert Review of Proteomics. Professor Blackburn earned his PhD at the University of Oxford.
Daniel Tan, MBA
Chief Financial Officer
Daniel Tan is a highly accomplished CFO having held senior roles for more than 25 years in audit, corporate finance, strategy, and commercial finance at Baker Tilly and Barclays Bank in the UK, amongst others. He has led a number of IPO assignments on the London Stock Exchange and Alternative Investment Market as well as due diligence engagements on mergers and acquisitions. Mr. Tan is responsible for driving Sengenics' financial and strategic growth plans. He earned his MBA from Henley Management College.
Mark D. Quigley, MS
Vice President of Global Sales and Marketing
Mark D. Quigley brings to Sengenics decades of technical sales and business development experience in the life sciences space. He is responsible for leading Sengenics' global commercial activities. Prior to this role, Mr. Quigley held various senior positions and has led high-performance sales teams in North America at MilliporeSigma (Merck KGaA) and Abcam. He is a recognized leader of cross-functional teams with outstanding sales leadership and significant experience in driving organizational change and business transformation. He earned his Master of Science at Springfield College.
Katy McGirr, PhD
Director of Global Marketing
Katy McGirr is responsible for driving the company's marketing and product strategy and accelerating brand growth and recognition. Dr. McGirr has more than 15 years' experience in marketing, strategy, business, and product development and launch in the biotechnology/life science industry. Prior to joining Sengenics, she held progressively senior roles at Bio-Rad, Seahorse Bioscience (now Agilent), Cytonome, and Censo Biotechnologies. Dr. McGirr holds a PhD in infectious diseases and immunity from University of California, Berkeley.
Nurul H. Rutt, MSc
Global Director of Corporate Strategy
Nurul H. Rutt focuses on driving Sengenics' development and commercialization strategies. Owing to her strong analytical and statistical background, Ms. Rutt has made a significant contribution towards the development of the KREX® bioinformatics pipeline during her role as a bioinformatician with Sengenics. She was awarded an MSc in brain imaging and an MSci in medical physics, both from the University of Nottingham.
Nicolas H. Roelofs, PhD
Chair of the Board of Directors
Nicolas H. Roelofs has more than 30 years of experience in the life sciences and diagnostics industry. He served as an operating manager in roles across R&D, business development, management, and sales. He has been directly involved in four start-up companies and several multinational corporations including Baxter Healthcare, Applied Biosystems, Stratagene, Bio-Rad, and Agilent Technologies Inc. At Agilent, Dr. Roelofs was president of the Life Sciences Group. He has served as an Industrial Advisor for Nordic Capital, and also serves on eight company boards for a range of venture capital backed start-ups and larger private equity backed multinational companies. Dr. Roelofs has also advised a range of government and public, private equity and venture capital investors. He earned his PhD in chemistry from the University of Nevada, Reno.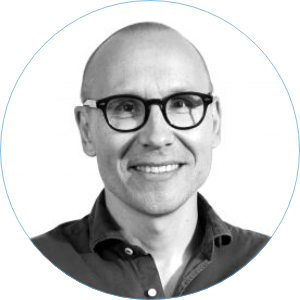 Tommi Unkuri
Board Member
Tommi Unkuri is a partner at Summa Equity, responsible for health care investment, supporting companies in their development and path to value creation with a goal to invest in businesses that create an impact in healthcare. He has spent the vast majority of his career as a healthcare investor and has worked for Nordic Capital and Morgan Stanley. Mr. Unkuri sits on multiple boards and holds a degree from the Stockholm School of Economics.
Gustavo Salem
Board Member
Gustavo Salem is a partner at Summa Equity, focused on creating value in companies that can contribute to improvements in healthcare and life science research. He is also the co-founder and managing partner at Eureka Life Science LLC and the chair of the board of directors of Axion Biosciences and G-Con Manufacturing as well as a member of several other life science company boards. Mr. Salem has decades of executive leadership, commercial, and operational experience at companies including Idex, Agilent, Bio-Rad, and Applied Biosystems. He earned his degree at the University of California, Berkeley.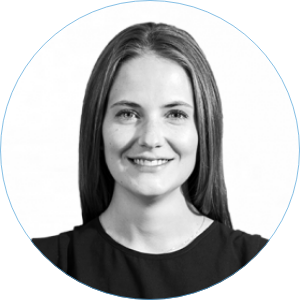 Anna Ryrberg
Board Member
Anna Ryrberg is Investment Director at Summa Equity, responsible for screening new investments and leading due diligence and transaction processes. She supports portfolio companies helping them to excel at value creation. Ms. Ryrberg is also a board member at SYD and Right to Play Sweden. Prior to joining Summa, she was an investment analyst at J.P. Morgan. Ms. Ryrberg earned her degree from the University of St. Andrews.
Jerry Williamson, MBA
Chief Executive Officer
Mr. Jerry Williamson leads Sengenics as CEO in preparing the company for significant growth. He has more than 30 years of experience in bioscience markets for life science research, diagnostics, and analytical products. Prior to his most recent role as CEO and Board Director of NanoView Biosciences, Mr. Williamson was President, CEO and Board Director of Kew, Inc. and held senior positions at Metamark Genetics, Flagship Ventures, Molecular Devices (Danaher), Biacore (GE) and Pyrosequencing (QIAGEN). He earned his MBA from Boston University and BSc in Biochemistry from the University of Vermont.
Christoph Waer
Board Member
Christoph Waer is a partner at Summa Equity, focused on creating value in companies that have leading solutions to global challenges and have positive ESG outcomes for society. Mr. Waer has held investment roles of increasing seniority at Korys and was an advisor for the OMX Europe Venture Fund. He has been a board member for Agendia, reMYND NV, MIMETAS, MRM Technologies, MyCartis and Bluebee. Mr. Waer has earned several business and science degrees from KU Leuven.
Yvonne Linney, Ph.D
Board Member
Yvonne Linney has over 30 years of experience in bioscience markets for life science research, diagnostics, and analytical products.  She is currently Principal at Linney Bioconsulting as well as serving as a Bionano Genomics, Inc. board member.  As a former executive leader at venture-funded Strateos (previously Transcriptic) and Artificial Inc., Dr. Linney brings deep insight from her knowledge of early-stage startups.  In addition, she has years of leadership and commercialization experience at companies including Agilent Technologies, Siemens Healthcare (previously Bayer Diagnostics), Caliper Life Sciences, and GE Healthcare (previously Amersham International and Pharmacia Biotech). Dr. Linney earned her Ph.D. in Genetics from the University of Leicester.